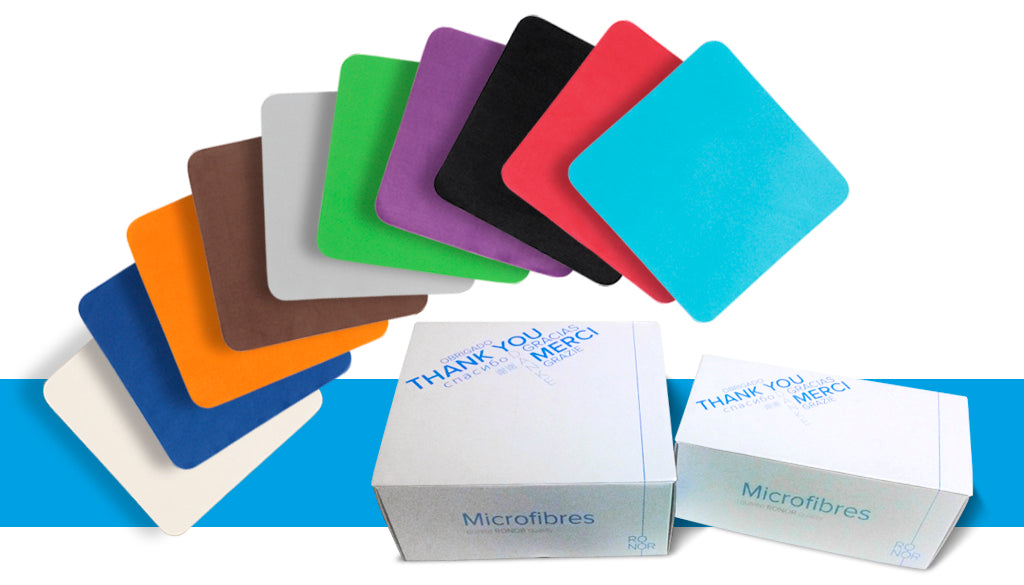 "NEXT GEN" microfibre cloths have arrived
"NEXT GEN" microfibre cloths have arrived
Feeling is believing
35 years ago Ronor brought the microfibre cloth to the North American market so why not make a good thing even better?

Introducing "NEXT GEN" microfibre cloth, softer to the touch yet knitted tighter for an optimum cleaning experience.

Sizes 4 x 7 and 7 x 7 inches in a variety of colours.

125 units now packaged in recyclable cartons.